Day 1 | Arrival & Sunset Cocktails
Arrive at Kona airport and call Laura after you have collected your luggage and transportation. Your vacation has begun! Travel up the coast and have lunch at the Beach Tree Restaurant at Four Seasons Resort. Here you can unwind in a picture perfect beachfront atmosphere. Next, continue on up to Waimea town to pick up groceries or have our concierge provision the house prior to your arrival. Then, drop your luggage and supplies at the warm and welcoming Red 'Ohana on your way down to Mauna Kea Beach for a sunset "pau hana" Frederico cocktail. The best way to end you first perfect day in Hawaii!
Day 2 | Farmer's Market, Pololu Valley Hike and BBQ
Leisurely, wake up and head to Waimea's two farmer's markets. Here you can taste the local fare for breakfast and grab supplies for a picnic lunch (make sure to get the bread baked right at the Parker Farmer's Market!). Head back to the Red 'Ohana and get your picnic supplies and hiking gear ready. Then, drive up Kohala Mountain Road to the historic Kohala district. When the road ends you will be at Pololu Valley, where King Kamehameha grew up. Hike down into the valley and have lunch on the black sand beach. On your way out, stop in the adorable artist town of Hawi. Grab some Tropical Dreams ice cream at the Kohala Coffee Mill and browse through the local shops. Head home on the lower road so you can stop by the fish market at Kawaihae harbor. Grab your favorite local catch and head back for a BBQ on the Red 'Ohana Lanai. Ask our concierge for a great BBQ fish recipe using Ti leaves!
Day 3 | Stand Up Paddle Lessons and Merriman's Locavore Dinner
Wake up early and head down to Mauna Kea beach for private stand up paddle, or surf, lessons with our certified lifeguard. Then, enjoy a refreshing lunch at the Hau Tree Bar. When you have had your fill of sun, head back up to the Red 'Ohana to relax and freshen up for dinner at Merriman's Restaurant (reservations recommended). Here you can sample delectable dishes prepared from locally grown ingredients and wine list that is to die for!
Day 4 | Coastal Kayak and Private Chef Dinner
Time for a kayak tour! Launch from Puako Beach with our extremely knowledgeable kayak tour guide. Snorkel around our thriving reefs and, if you're lucky, see some dolphins! Head back to the Red 'Ohana and enjoy a relaxed lunch on your private lanai. The comfortable lounge chairs are the perfect place to snuggle up and read a book or watch a good Netflix movie on the flat screen TV. In the evening, enjoy a first class dinner prepared by our private chef at your cozy Red 'Ohana.
Day 5 | Waipio Valley Horseback Ride and Manta Ray Night Dive
Head out toward the "wet side" for a horseback ride through Waipio Valley. Your guide will tell you about the rich history of the island while soaking up the breathtaking views of one of Hawaii's tallest waterfalls, Hi'ilawe. In ancient times only Hawaiian Royalty, called Ali'i, were allowed to enter this valley. Afterward, head back to Waimea town for a delicious lunch at Pau before resting up at the Red 'Ohana. Now it's time to head to Kona for the Manta Ray night dive. Have dinner at Kona Brewing Company before scuba diving or snorkeling with these majestic giants that have wingspans of up to 25 feet!
Day 6 | Island Tour to Volcano National Park
It's your last full day and what better way to spend it than touring the island! Start out early in the morning and grab a light breakfast and fresh Kona Coffee at Waimea Coffee Company. Then head out toward Hilo. Make sure to stop by Akaka Falls for a 30 minute walk through the lush rainforest. Continue on to Hilo town and have lunch at Hilo Bay Café. Make sure you have all the supplies you need before venturing on to Volcano National Park. You will drive through one of the most undeveloped areas of our island before arriving at the site of the active volcano, Kilauea. Here you can either have a private guide take you through the park or you can drive through by yourself. Walk through the Thurston Lava Tube and have dinner at the Volcano House restaurant, right on the edge of the caldera! Stay until the sun has set so that you can see the lava glow on the mountain. Then head back home for a nice rest in your luxurious Red 'Ohana beds.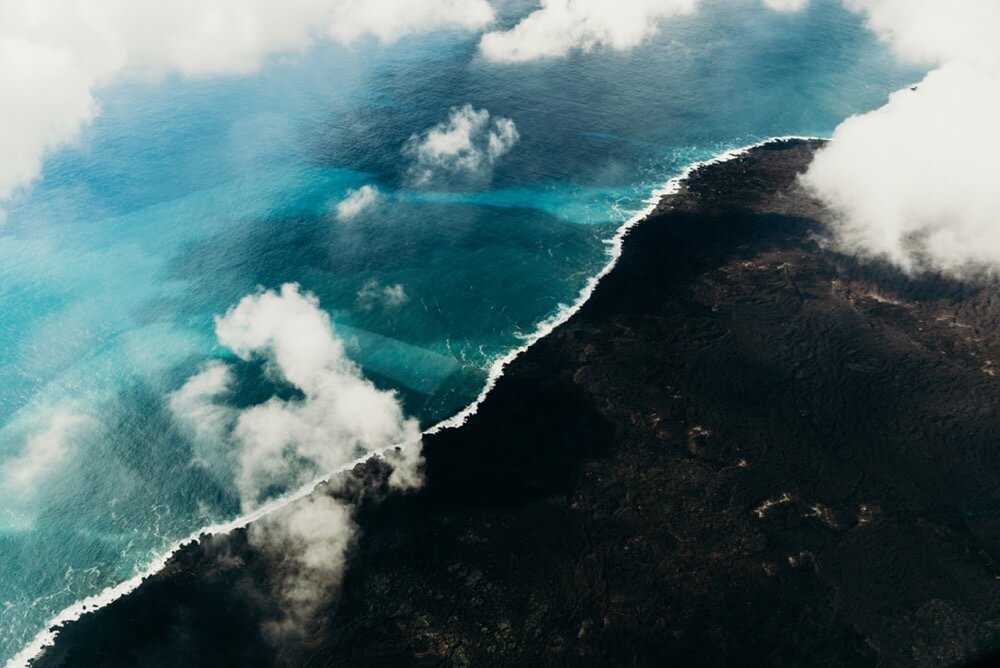 Day 7 | Aloha Lunch with the Honu
Enjoy breakfast on the cozy Red 'Ohana Lanai. Pack up your bags and head down to Lava Lava Beach Club for lunch and refreshments before heading to the airport. Take a quick walk down the beach to check out the Hawaiian sea turtles, called "honu". Anaehoomalu beach is a turtle sanctuary so you are almost guaranteed a sighting! It's a great way to say "aloha" to the Big Island and make a promise to come back and visit us soon.
Our concierge is available to help book your activities or plan your entire itinerary. Please call or email: Megan at (808) 226-1699 or megan@redohana.com.
We look forward to welcoming you to the Red 'Ohana!